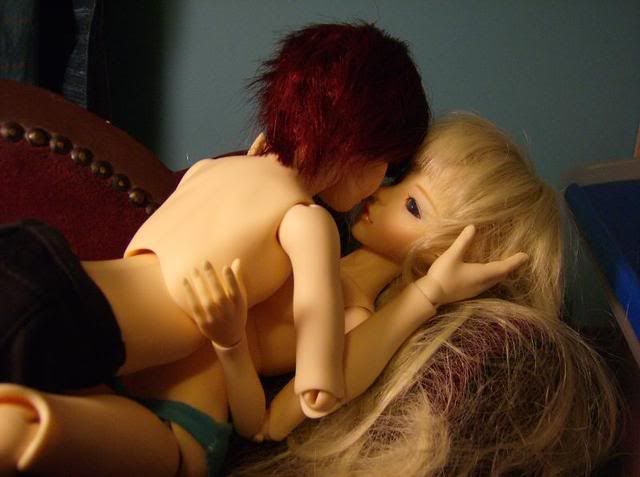 Fennel? Kennel! *ahem!* We have company!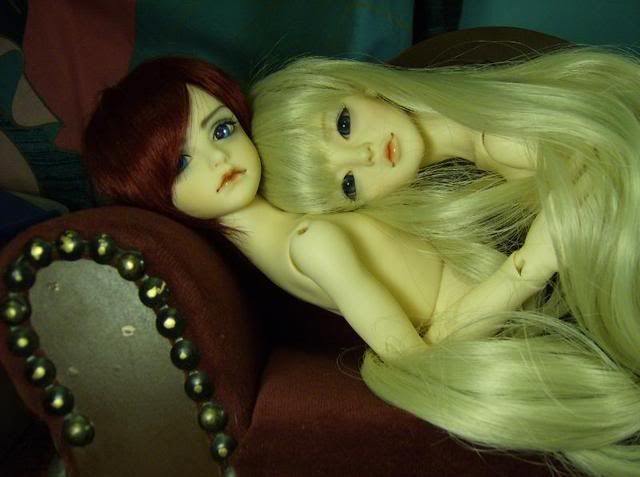 Hello, Everyone out in internet land. We're just excited to see one another... it's been a really long time. You're probably wondering who this is. You're probably expecting Thyme... he's not here. He never made it to the airport in Korea. I tried many times to contact him, but to no avail. It's unknown at this time where he is... but back to our new arrival. This is Fennel. Thyme's twin brother.
Ignore the brightly colored bear shirt. He's the dark-pensive, sexy bad boy twin. We had nothing else for him to wear. We're working on it though.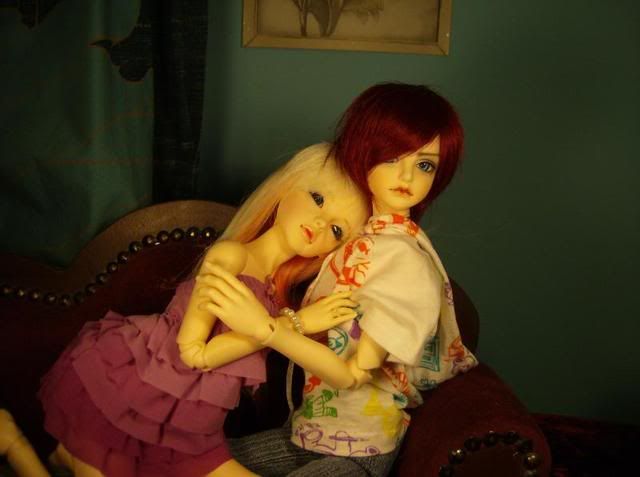 Don't think me easy... love is never so black and white... and besides...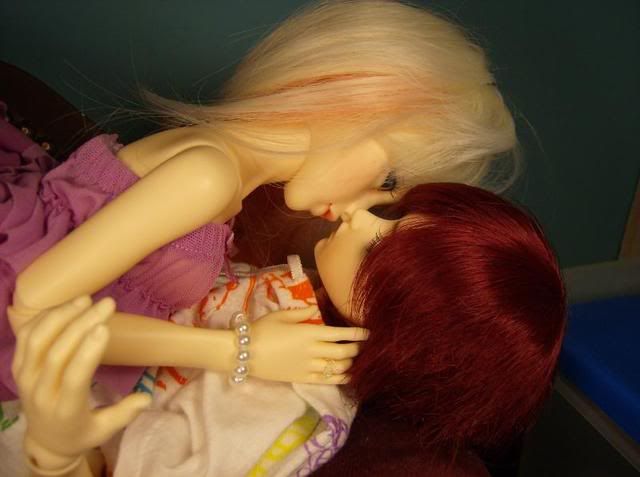 He's such a good kisser...
Other pictures of his enthusiastic home-coming
Also, in honor of the spice theme that has developed, I Abilene/Jelly now also go by Paprika aka Rika. Fennel also answers to just Fen to keep it simple. Mina's is most likely Clover, but she's toying with a few other ideas atm.
XOX-Rika
(profiles to be updated as soon as possible)
Current Location:

my couch

Current Mood:

loved

Current Music:

Out Tonight - Rent (Musical - Mimi solo)