Well, it seems I missed out on registering for the newest cycle of ANTDM on DoA but no big deal, because I'm doing it anyway... and I can't get eliminated. *pose* It'll be good practice for next cycle.
Green Leaves. Photos are to be taken against a blank white surface, the models wearing nothing more than a leaf or two to cover their naughty bits. Flowers are also exceptable. The model can be posed however they wish but the photo must be a full or 1/3 shot (knees and above), standing or kneeling is okay but no sitting. Deadline is Friday September 18th.
Haha, I can do naked: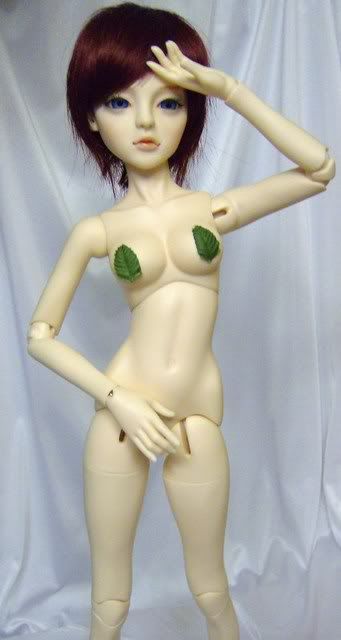 I'm getting a lot better at posing without falling over. I think I just need to loosen up a bit more.
All photos from the Cycle 1 photo shoot can be found
here
.
Seems the kidlets still can't figure out this whole typing and spelling thing. Maybe one day I'll help them.
Until next time,
XOX - Jelly
Current Mood:

creative

Current Music:

Do Ya Think I'm Sexy - Paris Hilton